Lately, new TMNT stuff have been coming out (2012 series by Nickelodeon, 2013 game by Activision, 2014 movie by Michael Bay) since Viacom obtained the rights to the franchise, and I've noticed that the Turtles still all look alike, (except for color-coding, and some slight physical differences). I wonder: Why do they have to look closely alike? Are they still going with the color-coding thing, and only the color-coding thing?
SO. I'm doing an experiment: These are the Teenage Mutant Ninja Turtles, free of faces and adornments, each of them varying only in body type and posture. Can you tell which one is which?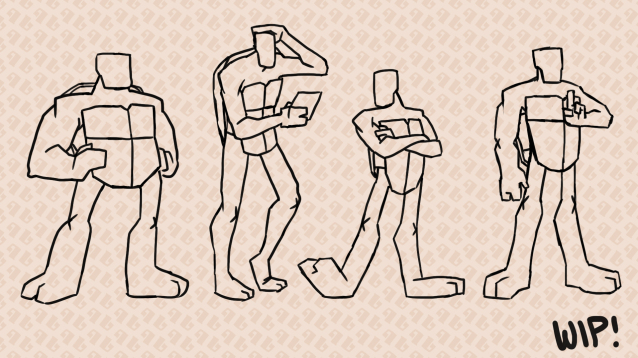 Finishing this off by next week.