Lots of exciting news this week, with events like The Apple WWDC and E3 happening. Looking forward to Nintendo Direct @ E3, which is happening in a few hours. Really excited! I made this icon set in anticipation for whatever news they have for Pokémon X Y, and any other plans for Generation 6.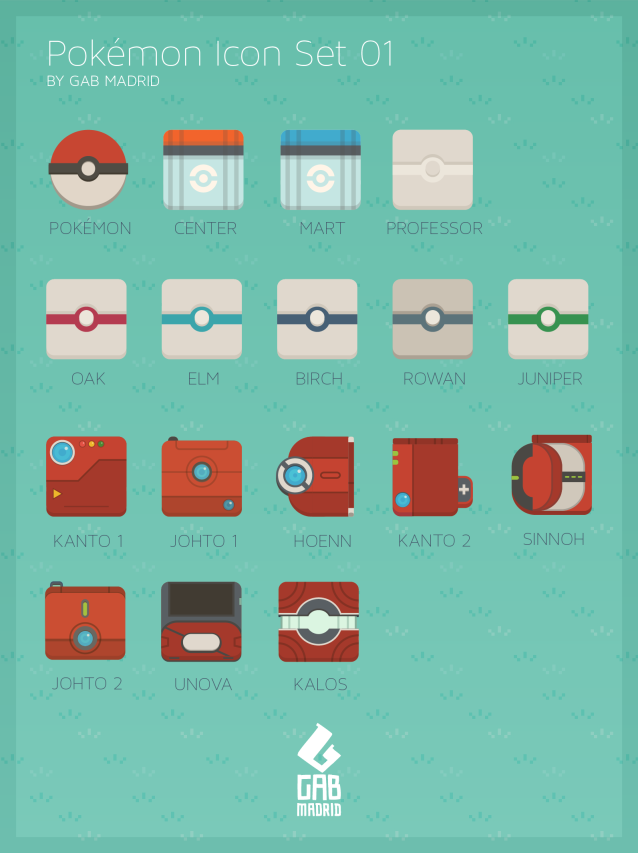 I wanted them to look like app icons, if they were to exist as apps in the smartphones of the Pokemon world.
Bonus! I tried making one of the icons move for some animation practice.
Pokémon Get! from Gab Madrid on Vimeo.
I'm thinking of making more sets, too. There are still a lot things that can still be designed and used as icons. Come to think of it, what is the Pokemon equivalent of a smartphone? The C Gear? The Xtransceiver? What about older, obsolete phone-equivalent models, like the Pokégear from Generation 2? HMMM…