Last December 2012, I was invited to contribute an illustration for Kamusta? Magazine by their Photography Editor, and my friend from high school, Joseph Angan. They were counting down to Christmas, and every day they would feature a photo or illustration that emphasizes a certain part of the Filipino Christmas. Mine is about (extended) family reunions every Christmas, and how you're suddenly introduced to all these relatives you've never met before. Here's a digital sketch from my process: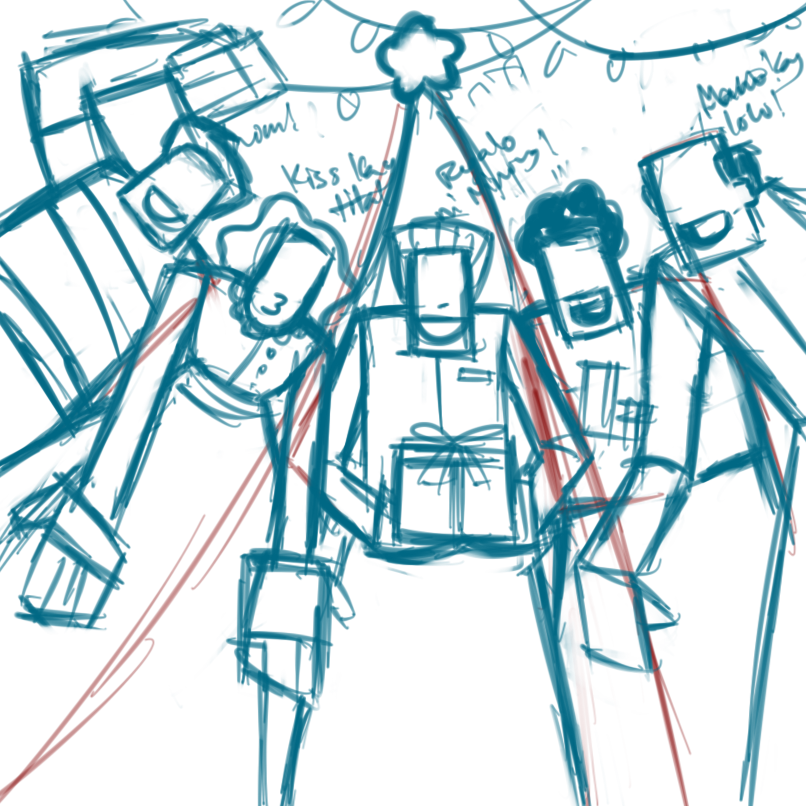 And here's the final version: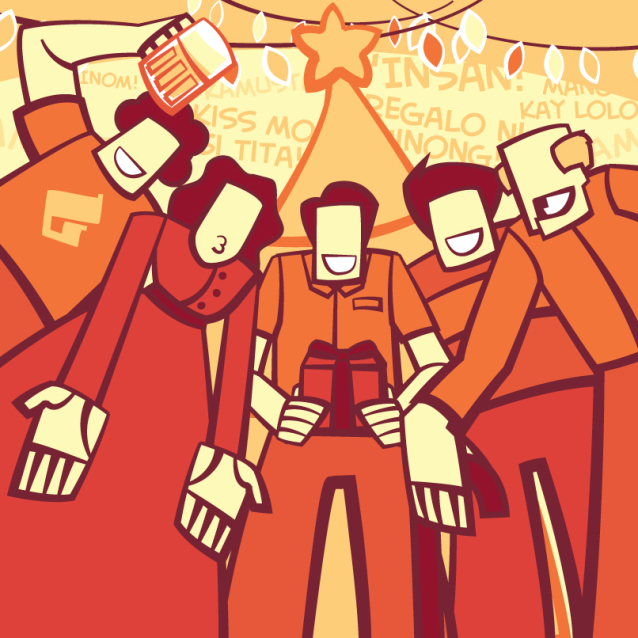 Really liked how it turned out. Thick lines, harsh corners, and warm color schemes are my jam.
Thanks to the Kamusta? Team for the opportunity to contribute! Check out Kamusta? Magazine here! 
Kamusta? is an online travel magazine for adventurers who want to see the real Philippines. Here at Kamusta? Magazine, we aim to showcase the best of Filipino life, and to provide useful information for travellers and backpackers hoping to experience life as locals do.